Walk & Talk Therapy
Improving mental and physical health, two steps at a time.
About
Counseling and Coaching with Jennifer Wendell
Welcome to Active Coaching and Counseling. I am a licensed therapist with over 25 years of experience supporting people of all ages through various transitions and challenges. I offer a unique approach to mental health that integrates clinical therapy with moderate physical exercise in the great outdoors. I focus on helping people with anxiety, depression, life transitions, stress/burnout, infertility and alcohol misuse while increasing nourishing habits such as exercise, sleep, nutrition, and other practices that reduce symptoms and calm the nervous system. I am a married Mid-Westerner currently living in San Ramon with tween twins. I am an avid exerciser and multi-sport athlete with over 20 years of adult racing in a variety of events. My professional background includes more than two decades of experience working in Child Welfare in a variety of roles and programs. I am licensed to provide mental health therapy and clinical supervision in the state of California. I can provide Second Step Sober Coaching to anyone anywhere in the world. WALK & TALK Have you ever wished you could get in-person therapy without having to sit in an office with the therapist? Do you feel too busy to schedule both therapy and exercise into one day and wish the two could be combined? If so, then "walk and talk" could be a good fit for you. I offer the opportunity to receive counseling or coaching while outside in nature and moving your body. Research demonstrates that both exercise and spending time outdoors in sunlight and green spaces provides a reduction in symptoms associated with depression, anxiety, and stress while improving mood overall. My unique "walk and talk" method addresses all three aspects of healing and growth: physical, psychological, and spiritual. I serve the Tri-Valley area (Dublin, Livermore, Pleasanton, San Ramon and Danville) as well as Oakland, Lafayette, Orinda, Walnut Creek, and Alamo. I can meet you for a "walk and talk" session at the Lafayette Reservoir, Roundhouse Lake in San Ramon, the Iron Horse Trail, or even a trailhead near your home or office. You are welcome to include a four legged friend or a baby stroller. If you'd rather not "walk and talk" and want to meet in person I offer office appointments in San Ramon for the cost of an additional $20.00 an hour. If you are not local to the Bay Area or if you prefer not to meet in person, I also offer a HIPAA-compliant Telehealth platform that you can access from the comfort of your home or office. Note that while I provide therapy and clinical supervision to individuals located in the state of California only, I can provide coaching to anyone anywhere in the world (English speaking only). "You don't need to feel good to get going. You need to get going to feel good" -Brad Stulberg COUNSELING I provide a nonjudgmental, solution-focused, strength-based, goal-oriented therapeutic environment to address common challenges such as anxiety, stress, depression, life transitions, relationship issues, infertility, and parenting. Therapy has been proven to be incredibly effective for healing and growth-and finding a therapist that is a good match is equally important. I take a coaching approach to therapy and we create strategies together to help you reach your goals. I have been described as approachable, compassionate, caring, positive, nonjudgmental, insightful, direct, and reflective. If these characteristics are important to you then we could be a good fit. I am able to provide you with a super bill that you can submit to your insurance company for out of network reimbursement. I am currently not accepting insurance at this time. "SECOND STEP" SOBER COACHING Have you found yourself wondering if you are drinking too much and/or too often? Are you tired of experiencing low energy, anxiety, depression, disrupted sleep, sugar cravings, etc. and you wish you had a coach to support you as you navigate a new way of living alcohol free? If you are sober curious, I am here to help! Over five years ago I decided to stop drinking alcohol for 30 days. After 30 days I noticed that I felt better: I was sleeping well, felt less anxiety, and I had more energy and patience for the loved ones in my life. Soon I went 45, 60, 90 days and I decided I would do 365 days without alcohol. During that time I learned so much about the negative effects alcohol has on our bodies and minds (especially for women) and have enjoyed an alcohol-free life ever since. I support people who want to stop the endless loop of feeling tired, anxious, regretful, depressed, unfulfilled, and overwhelmed after drinking more alcohol more frequently. What used to be an occasional glass of wine at the end of the day to "unwind" has become so habitual that it now feels like something necessary to cope with life stressors while becoming less and less effective. Recognizing that alcohol is having a negative effect on your life is the first step and with Second Step sober coaching you will receive the support you need to explore your relationship with alcohol, unpack how it is impacting your health and wellness, and replace it with nourishing alternatives that leave you feeling calm, rested, energetic, connected to your loved ones, and with an overall sense of improved well being. Included in the monthly sober coaching package is an initial 90 minute intake session, an individualized plan with specific action steps to achieve your goals, access to resources to support your body and brain as you navigate sobriety, once a week 60 minute walk/talk (or zoom call), and daily supportive check-ins via email to help keep you accountable and on track. 15 MINUTE CONSULTATION Click the "Request Appointment" button to secure your 15 minute free consultation to discuss Coaching and Counseling with me today!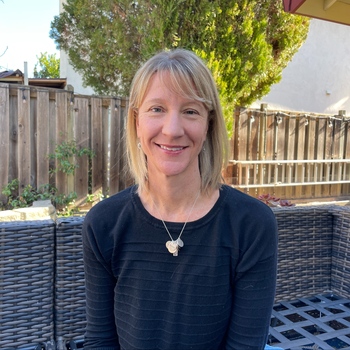 Jennifer B. Wendell
LCSW
Services
Anxiety
Depression
Life Transitions
Alcohol Use
Adjustment Disorder
Blended Families
Burnout
Codependency
Compassion Fatigue
Domestic Violence
Grief
Family Conflict
Infertility
Life Coaching
Mindfulness
Parenting
Physical Wellness
Relationship Issues
Stress
Women's Issues
Approaches
Cognitive Behavioral Therapy (CBT)
Clinical Supervision and Licensed Supervisors
Culturally Sensitive
Holistic Therapy
Humanistic Therapy
Motivational Interviewing
Social Work
Solution Focused Brief (SFBT)
Strength-Based
Trauma Focused
Fees
Coaching Package (per month): $599
Coaching Package (per 90 days): $1,499
Individual Counseling (50 min session): $150
Invoice for insurance reimbursement: $0
Testimonials
"I worked with Jen weekly for over two years. She helped me think through some important and difficult decisions in a thoughtful, solution focused, non-judgmental way. I always felt relieved, reassured and full of new ideas after our sessions. "

-SK
"I fell into a pattern of daily drinking that I was not feeling good about. I had brief periods of sobriety. I worked with Jen and she helped me realize not only the awful psychological impacts of drinking, but the physical ones as well. "

-KF
"I worked with Jen to complete all of my LCSW clinical hours. Jen is knowledgeable, compassionate, curious and open-minded. She asked interesting questions that made me think outside the box and helped me think about the families I work with in new ways. "

-AS